Loungewear Is All-Day-Wear for 4 in 5 People Right Now
Joggers, oversized sweaters, velour co-ords, fleece sweatshirts. These used to be the clothes we only changed into after work and wouldn't dream of wearing to a meeting or on a date, but this is 2020 and women's loungewear has changed the game! We asked over 6,000 people how they're embracing the new level of comfort.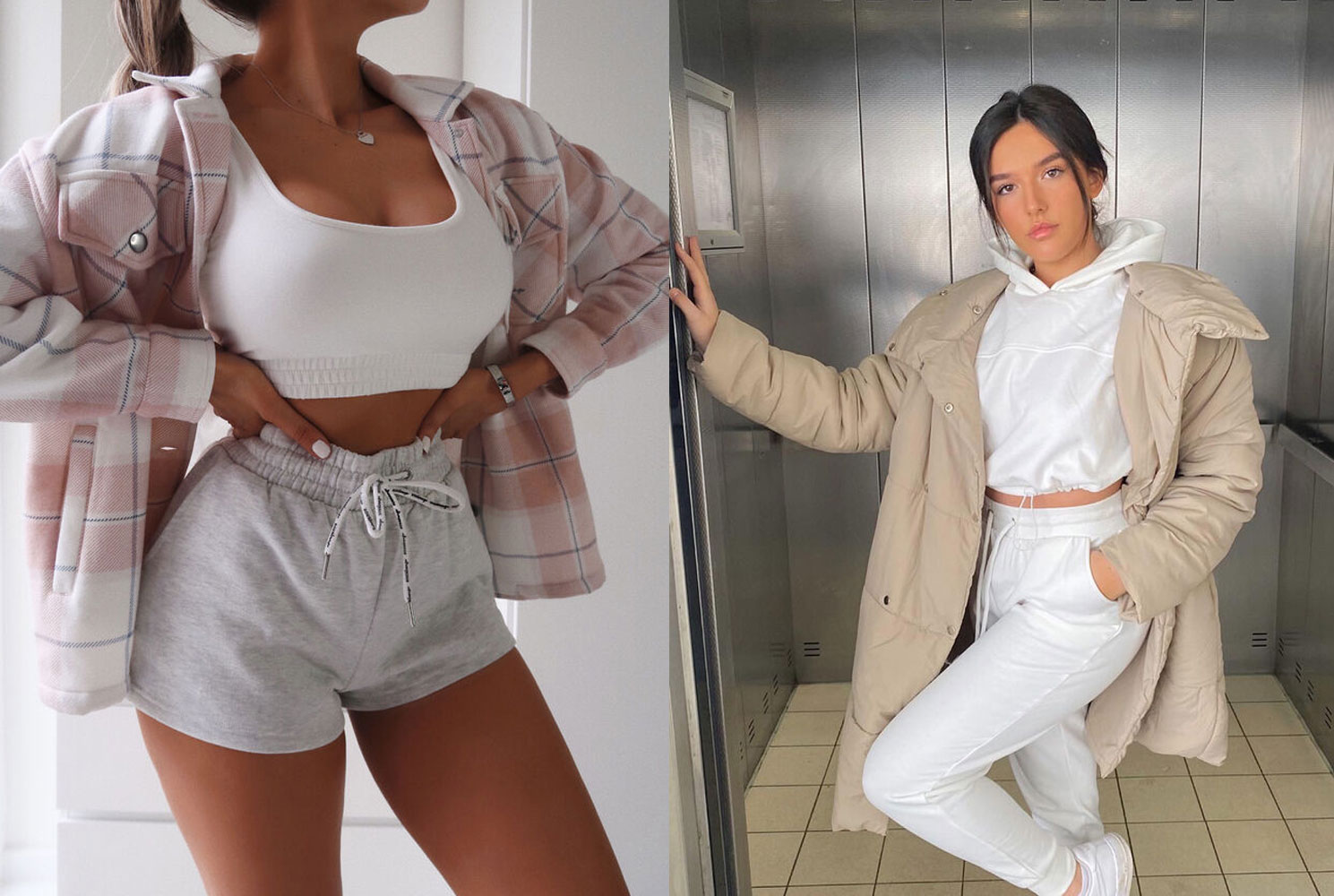 75% of your co-workers definitely aren't as dressed up as you think
It's official. Most of our colleagues are really only worried about what's in frame on Zoom calls, with 4 in 5 admitting to pairing a smart top with ultra-casual bottoms virtually every day for work! We already suspected most people are working from home in their slippers, but now we know for sure: they may look business up top, but they're totally lounging in comfort from the waist down!
Aside from the luxe, relaxing appeal of fashion that upgrades our chill sessions at home, the biggest reason for our loungewear love affair is simply more people are having to work from home. And while we know there's mental health and productivity benefits to getting dressed for the office, luxury loungewear bridges the gap between comfort and style. Today, most of us wouldn't think twice about wearing it inside, outside and into the (virtual) office.
As WFH continues, more people are expanding their wardrobes with key loungewear separates and matching sets to see them through the winter. Of the thousands of people we polled, 6 in 10 admitted to buying new loungewear pieces in the last month alone.
Liverpool and Birmingham have the most chilled wardrobes
In the UK, people in Liverpool, Birmingham, Manchester and Glasgow are all about upping their comfort game, with Google searches for loungewear skyrocketing highest in these cities in the last 12 months.
Across the country, demand online shot up almost 200% in October compared to last year as people searched for hoodies, tops, joggers and luxury loungewear sets to prep for winter.
Leaving the house dressed down – 8 in 10 say yes!
There's always been controversy about going out in pyjamas. Fortunately, luxury loungewear is nightwear's more glamorous-sister category, and it's totally changed the game when it comes to stepping out more casually.
8 in 10 people say they're 100% okay with popping to the shops in loungewear, while 5 in 10 say yes to grabbing brunch with the girls in their joggers or matching sweats.
Going on a date is where we draw the line though. While 1 in 5 people say they're up for wearing loungewear on a date, 83% think it's a bit cringe. With the latest lockdown in effect and most dates likely to go virtual again, this could change!
Google searches show the rise of loungewear
Spending more time at home than ever before, we've definitely moved on from asking whether leggings and hoodies are appropriate for work to wearing some version of them for most of the day, a shift that's made loungewear one of the fastest-growing clothing categories of the year.
In fact, men and women's loungewear is having its biggest moment ever. Earlier this year, Google searches for 'loungewear' almost broke the internet as everyone ditched office wear in favour of cosy work from home alternatives. With lockdown 2.0 in full swing, the trend is set to rise.
No Loungewear Shortage at Boux Avenue!
Get your loungewear fix with matching sets and luxurious separates from Boux Avenue.