Get quality insights - fast - with automated real-time reporting &
analysis tools.
Automatically generated with customisable elements giving access to real-time insights.
Intuitive drag-and-drop user interface. Easily define the level of detail
you need.
AI-powered text analytics
that automate your open-ended question analysis - saving you time.
Demonstrate key findings in a visually-rich & agile manner with automated tables and charts. Share results easily via secure links.
•
AUTOMATED CHARTING, EXPORT TO PPT
•
REAL-TIME DATA WITH TOP BREAKS
•
VIEW COUNTS AND/OR PERCENTAGES

•
BESPOKE DASHBOARDS WITH IMAGES & VIDEO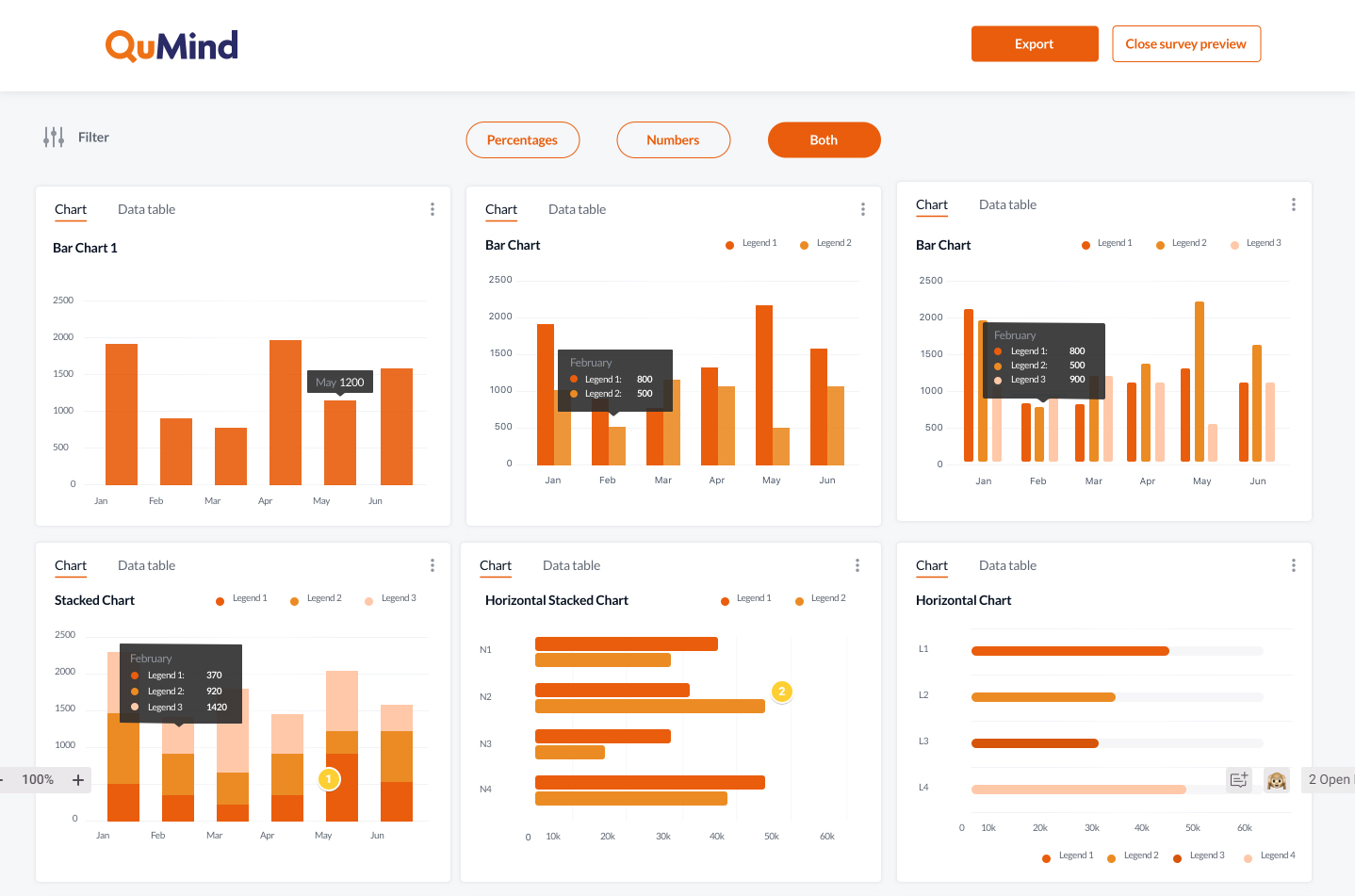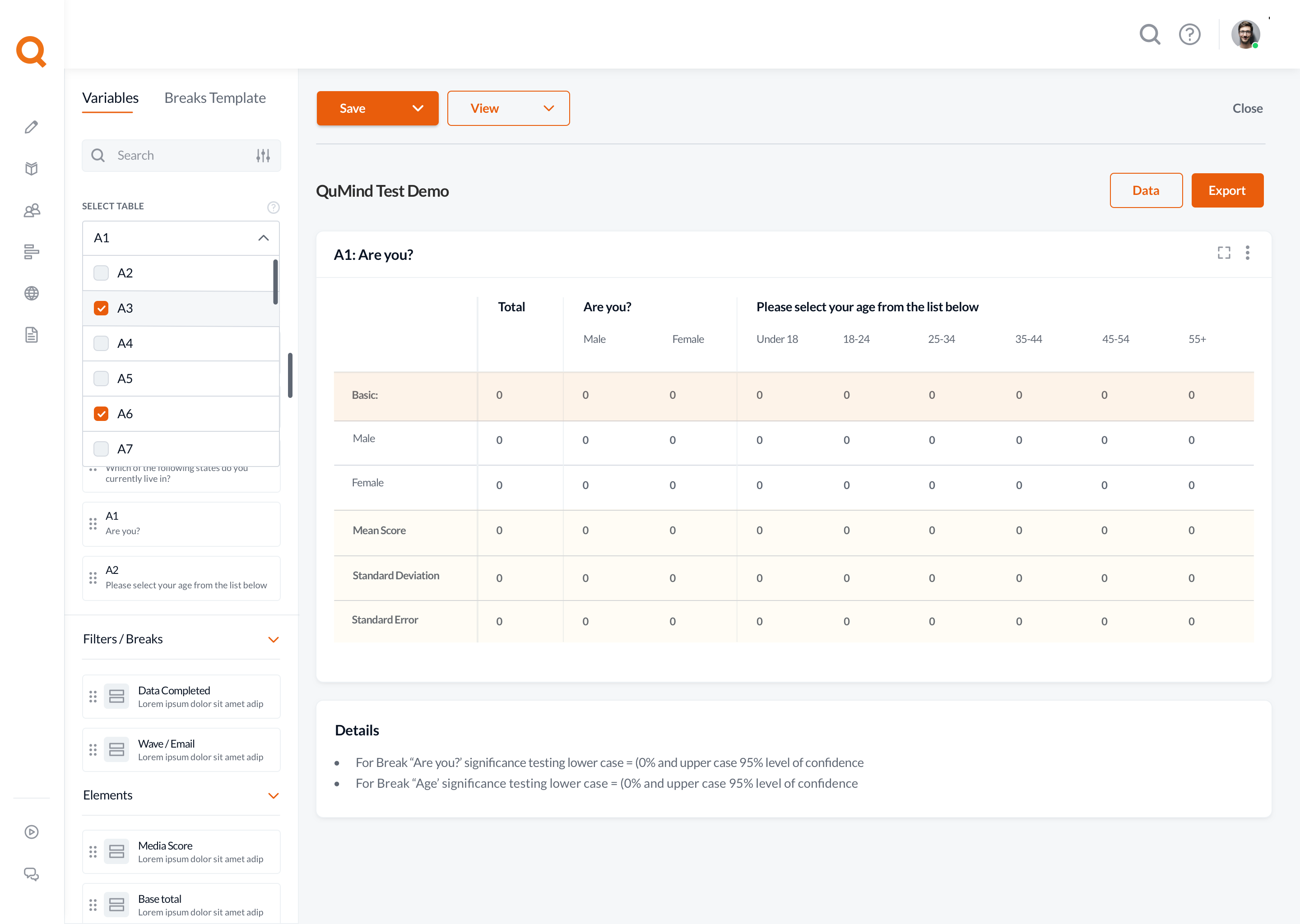 Deep dive and analyse your data with our powerful and intuitive cross-tabulation tools.
•
BUILD SIMPLE AND COMPLEX CROSS TABULATIONS
•
CREATE MULTIPLE SIMPLE AND ADVANCED BREAKS
•
APPLY DATA FILTERS

•
APPLY MEAN SCORES, SIG TESTING, WEIGHTING, ETC

Unrivalled text analytics tools powered by the industry-leading 'IBM Watson' AI engine.
•
SENTIMENT ANALYSIS
•
AUTOMATED AND CUSTOMISABLE WORD CLOUDS
•
AVAILABLE FOR QUANT AND QUAL PROJECTS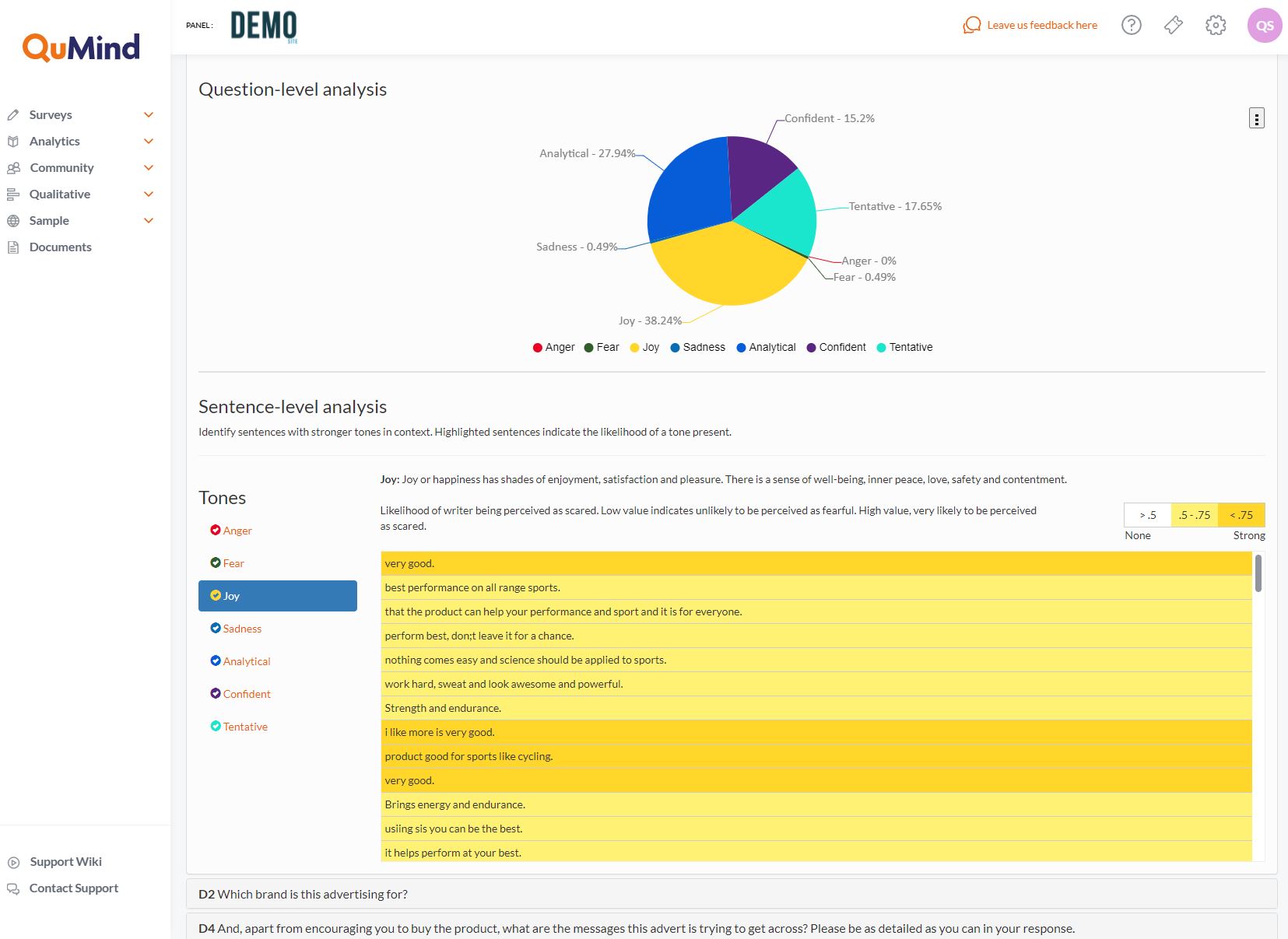 Let us help you
get closer to your
customers
Talk to us about how we can help drive change through
intelligent insight. Speak to a member of our team or
book an online or in-person demo today.

The Art of
Customer
Closeness