Ensure your insights are as powerful as can be.
The power is in your hands with our simple self-serve platform - build bulletin boards, online forums, diaries, journals, focus groups, live chats & pop-up communities.
Build your online qual groups in 3 simple steps
Login to our platform, select qual group type and name the study.
Add tasks to your group.
Select from a library of 28+ types
(e.g. heatmaps, polls).
Preview group, upload respondents, send invites and go live - simple.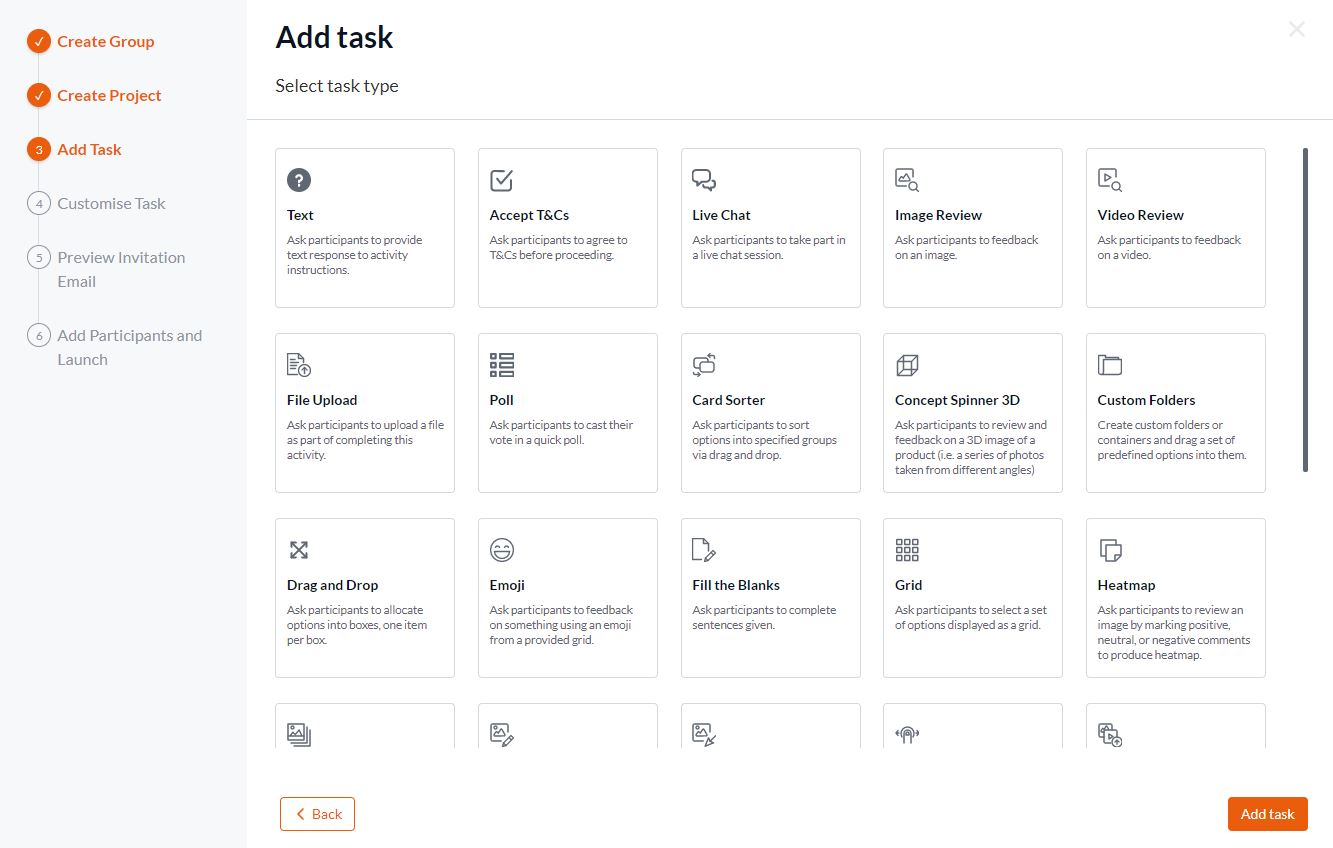 Control how your respondents interact with your online qual group. Easy to use on any device - including mobile.
•
VIDEO AND IMAGE-RICH RESPONSES
•
EMBED DRAG-AND-DROPS, POLLS, HEATMAP ACTIVITIES
(AMONG OTHERS) FROM A LIBRARY OF 28+ OPTIONS
•
SEQUENCE WHEN TASKS APPEAR TO RESPONDENTS
•
ENABLE PRIVATE AND/OR PUBLIC DISCUSSIONS
•
TAG AND LOCK OF DISCUSSIONS
Easily moderate your online qual groups via visually-rich interfaces.
•
UNLIMITED MODERATOR & OBSERVER LOGINS
•
BACKGROUND CHAT AREA – MODERATORS & OBSERVERS
CAN TALK, HIDDEN FROM RESPONDENTS
•
PRIVATE & PUBLIC RESPONDENT MODERATION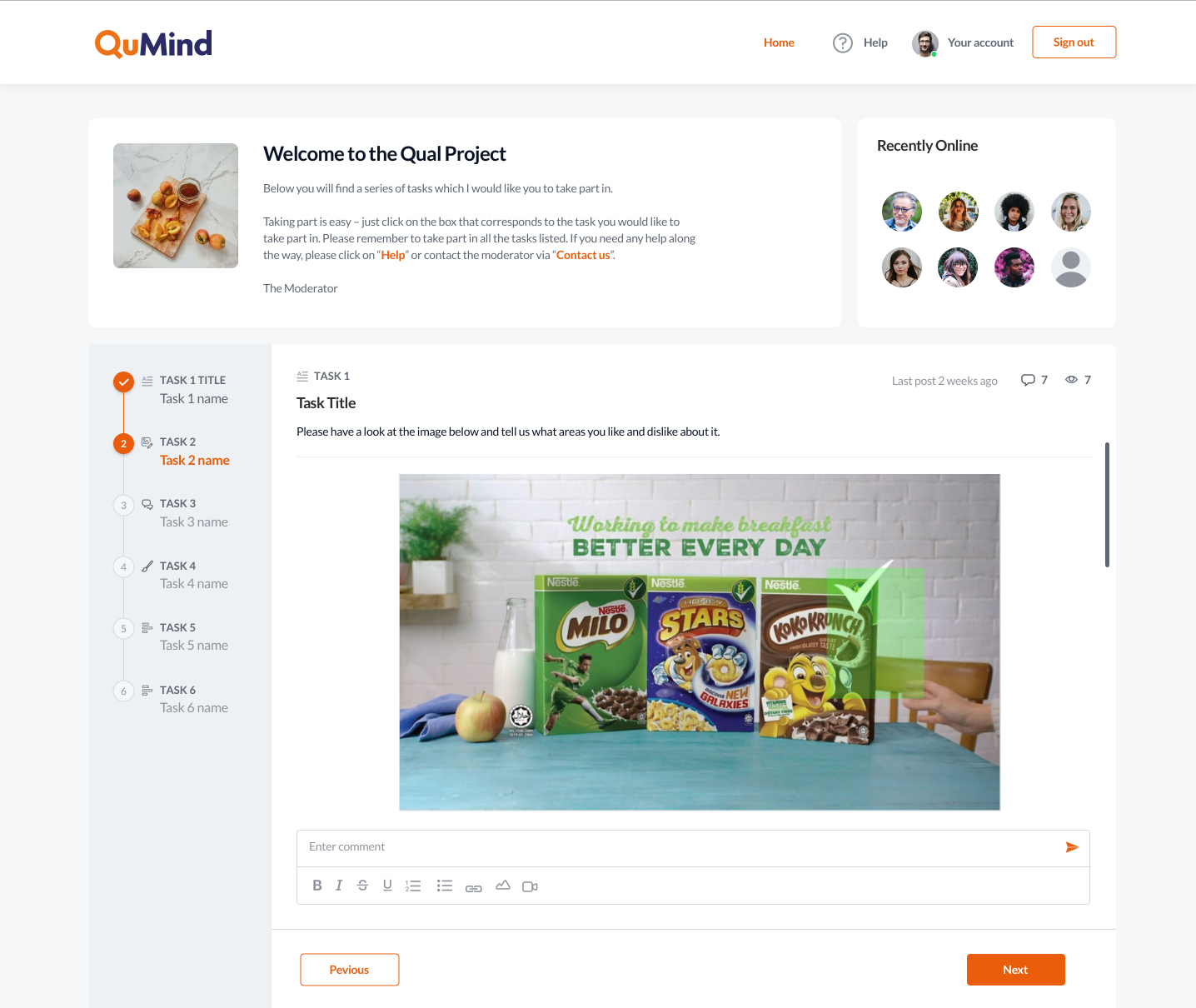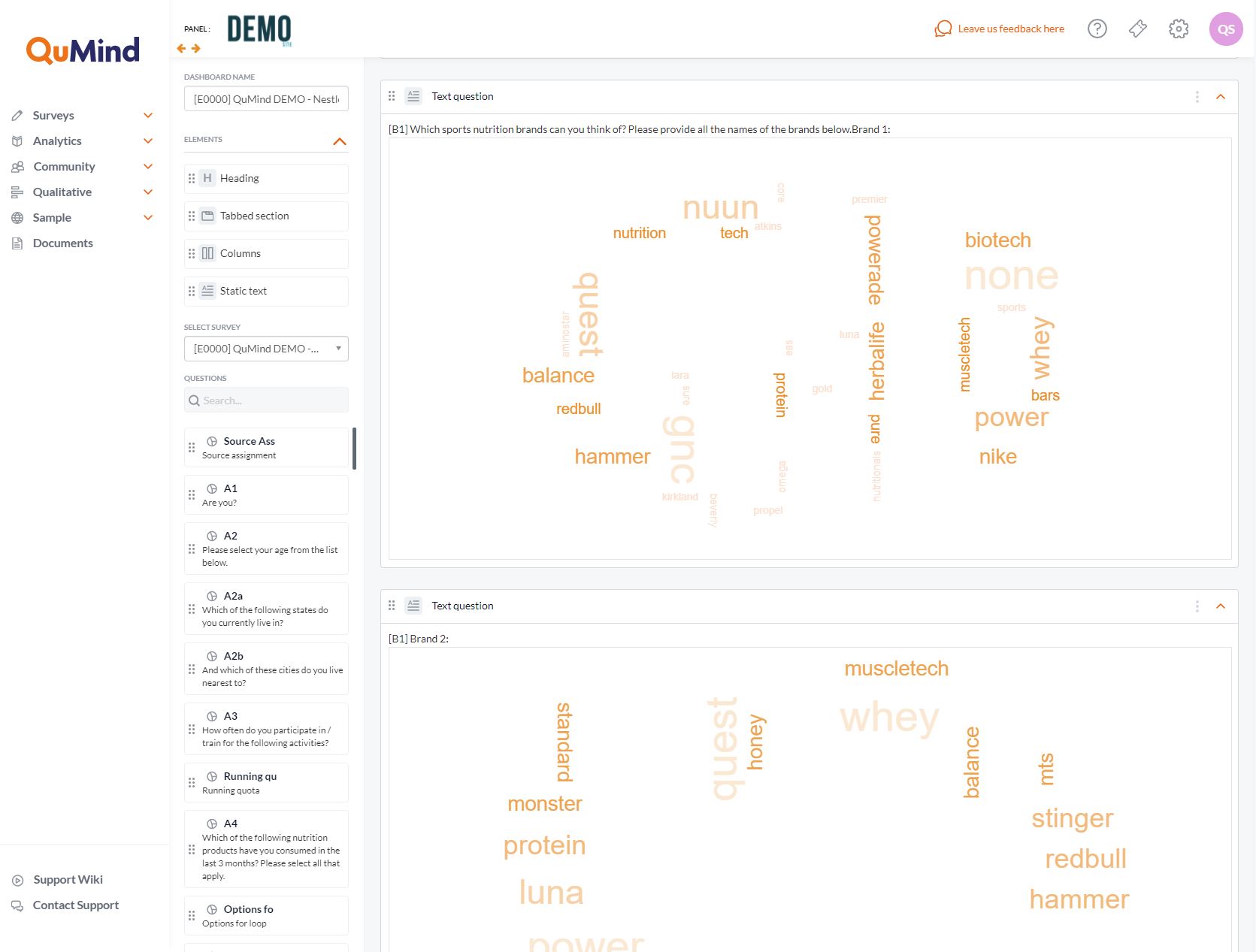 Agile and real-time insights via a rich suite of AI-powered text analytics.
•
DOWNLOAD TRANSCRIPTS TO MS WORD/PDF
•
EXPORT RAW DATA
•
EDITABLE WORD CLOUDS
•
AI SENTIMENT ANALYSIS TOOL
Let us help you
get closer to your
customers
Talk to us about how we can help drive change through
intelligent insight. Speak to a member of our team or
book an online or in-person demo today.

The Art of
Customer
Closeness